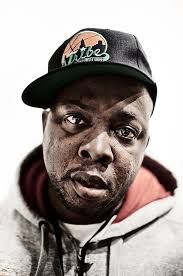 March 23- The hip hop world mourns the loss of Malik "Phife Dawg" Taylor at 45. The 5 foot rapper, a member of the much lauded group
A Tribe Called Quest
is best remembered by this writer for his verses in Electric Relaxation. I have vivid memories of cruising in my mom's Cutlass blasting the
Low End Theory
and
Midnight Marauders
. Though southern by birthright I am a hip hop enthusiast bred on NY hip hop and ATCQ meant, well,
everything
to me. While the evolution of hip hop continues, Phife and his crew helped elevate the hip hop game to a whole new level. Much respected and oft admired, his legacy will undoubtedly stand the test of time.
While details of his death are uncertain, we all knew of his long battle with diabetes. He leaves a family, a crew and a countless number of fans to mourn and reflect on what his passing means. If you haven't watched the ATCQ documentary
Beat's Rhymes & Life
 you should probably do that.
Me?
I'll be listening to Tribe all day.
Remembering.
Rest well, Phife.
Electric Relaxation
Award Tour
Scenario
Beats, Rhymes & Life: The Travels Of A Tribe Called Quest