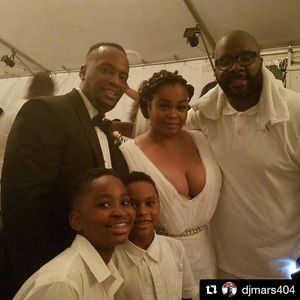 BELLE MORGAN June 26, 2016
Jilly from Philly is officially off the market! The Grammy award-winning singer, songwriter, producer, poet & actress wed her beau, Mike Dobson, yesterday in a private ceremony in Nashville. This is the second marriage for Scott. The 44 year-old divorced from Lyzel Williams in 2007. Williams was the muse for Scott's beautiful offering, Who is Jill Scott? Released in 2000, it is considered by many to be a classic. We are sure that more amazing music is on its way. 
The happy couple has not commented yet but we wish them a lifetime of happiness.