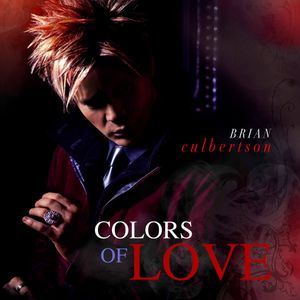 BELLE MORGAN May 2, 2018
Brian Culbertson is an award-winning multi-instrumentalist, songwriter and producer known for his distinct brand of genre-crossing contemporary jazz, R&B and funk. Inspired by the iconic R&B-jazz-pop artists of the 1970s like Earth, Wind & Fire, Tower of Power, Chicago, David Sanborn and others, Culbertson started composing original music for his seventh grade piano recital and hasn't stopped since. He has amassed 31 Billboard No. 1 singles and has a deep catalogue of 18 albums, most of which have topped the Billboard contemporary jazz charts. With love, romance and his recent twentieth wedding anniversary serving as his inspiration, Culbertson crafted thirteen new songs that were released as his fifteenth studio album, "Colors of Love," on Valentine's Day.
Q: What is the story behind the name Colors Of Love?
BC: Well it actually started this past year in October when I celebrated my 20th wedding anniversary. So earlier this year when I started writing music, I was definitely in more of a romantic mood as opposed to the funkier things that I'd been doing for the past few years. I started writing these songs and they each had a different romantic feel or flavor to them. I started to think about how love is multi-faceted, you know? It's all over the place. From when you first meet somebody and you are both in that infatuation stage to growing old together. All of those thoughts and feelings are incorporated in this record. Colors meaning, the different flavors of love. For the tour we chose three different colors to represent that: silver, red & blue. When you see the show, you'll get it. We have a lot of surprises [laughs]. This is the first time ever that we're bringing full production in terms of lighting, we have video walls. Big crew to every city, every night. It's a full multi-media show. I thought this record was cinematic and I wanted the show to reflect that visually.
Q: Do you have a favorite song to perform?
BC: Good question. One of the fan favorites is On My Mind. That came out in what. '97? And in the middle of the show is a funk set. I got folks asking me if the tour is gonna be sleepy. Nope. [laughs]
Q: You're on a 70 city tour, recorded 18 albums and you have been married for 20 years...how do you balance it all?
BC: You definitely have to schedule time off to recharge so don't call me in July [laughs]. Basically when I'm on, it's 110%. Everyday. It's pretty intense. When I have time to shut it down, we just totally chill out.  Like, we head out of the country and it's bye bye. You have to do that kind of stuff to keep the balance. Honestly, I need two weeks, out of the country, with no itinerary. That's how I truly refresh.
Q: Do you have a favorite memory of performing in Atlanta?
BC: I love Atlanta. The crowd there is always insane. One of the craziest shows that I ever did there was at Mable House Amphitheater. About 10 years ago, there was a massive thunderstorm that rolled through. We started playing and the rain started coming in sideways under the roof so hard. I kept trying to move the keyboard back and, at one point, it had so much water in it, I had to tip it sideways and dump the water out of it. The crowd was bananas. I wouldn't stop the show. We were soaking wet [laughs]. Craziest show I ever did.
Q: Was that your Diana Ross in Central Park moment?
BC: Absolutely. We didn't care, we just kept it going.
Q: After so many albums, how do you continue to create music that sounds unique?
BC: I think it's a combination of what's going on in your life mixed with what's going on in the world around you. I'm constantly listening to new music and I'm always inspired by it. As an artist I think it's your job to keep up with what's going on around you. This album is very different sonically for me, in terms of track production. If you strip off the piano, it's very pop and there are even elements of hip hop thrown in there. Things are so crazy right now in the country, I felt like we needed something positive to put out there. It just felt like the right time to do it. This is a very personal, intimate record. I didn't co-write with anyone this time. I went with my gut and this is what I was feeling at the time.
Q: What is your definition of grown folks music?
A: I think there's a certain sophistication that's there. A certain integrity. It is music that will stand the test of time. Music that you can sink your teeth into. That you can look at and say, yeah, those are real musicians playing real notes [laughs]. It feels good too. Grown folks don't want anything that doesn't feel good at this point, right?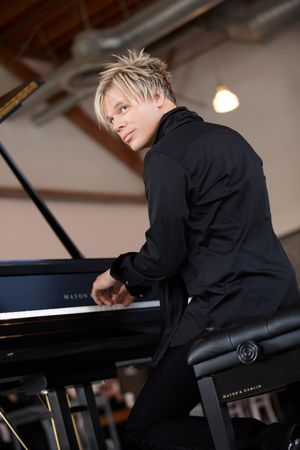 Q: Do you remember the very first time that you were the opener?
BC: I spent many, many years as the opener. Of course I remember those days [laughs]. That was the early 2000s. I mean, you're nervous. There's less time to set up because the headliner takes up most of it [laughs]. You're hurrying, trying to get ready. And then the doors open and the fans are coming in. And a lot of times, they don't even know who you are. And, it's like they get mad because there's an opening act [laughs]. However, you just go for it. I did almost 2 years opening for Barry Manilow in arenas. I still remember that very first show with him in Philadelphia. He had not had an opening act in years so his fans were used to coming to the show and at 8pm sharp, there's Barry [laughs]. Well, on this tour, he asked me to open because he liked me and wanted to expose his fans to my music. I'll never forget that after they announced me, I looked out and the entire audience was looking like huh? What? I still remember that this dude in the front row turned to his wife, threw up his hands, and looked at his watch [laughs]. I had 30 minutes to convince these people that I deserved to be there. At the end of my time we had the entire audience on their feet singing along. You just gotta do what you do. Opening is definitely a humbling experience but it is also rewarding. To this day, I still have Fanilow's [laughs]. So that's cool.
Q: How did you become Brian Culbertson the musician?
BC: I was that kid at 2 years old who had the pots and pans banging on them with wooden spoons. I started with traditional piano lessons at 8 years old. I got a drum set at 9 and took drum lessons. I still love drums. At 10, I joined the school band and played trombone. Trombone became my main instrument throughout high school and college. I worked really hard to learn traditional jazz trombone, learning jazz solos. I was still playing piano on the side and writing songs though. When I got to college I decided to put together a demo of my original music. I sent it to the only person I knew in LA and I got a record deal when I was 20. When the record came out, I was still only known as a trombone player. Everybody was shocked because the record was all piano [laughs].
Q: You've already accomplished so much, what would you say the musical highlight of your career has been?
BC: Oh wow. The people that I've been able to work with, so many legends and heroes of mine. It's such a great feeling being able to work with them. Working with Maurice White (of Earth, Wind & Fire) on that first funk record was such a thrill for me. I can't tell you how amazing it was. We spent three months in the studio together. Everyday. Just the wisdom that was there and what he brought to that project was unbelievable. And then having random pop-ins from people. I was performing in LA and in the middle of a song, Stevie Wonder walks on stage. With his harmonica. And starts playing [laughs]. There's moments like that that are so surreal. You get random phone calls from people. You don't realize who's listening and who's touched by what you're doing. I got a random call from Bill Withers recently. Now we just randomly talk. That is just so cool. I love talking to other musicians, especially the ones that I grew up listening to and have been inspired by.
Q: You've worked with everyone, is there still anybody out there that you'd love to work with?
BC: Oh, of course. There's a billion artists. So many talented musicians out there. I've always been a big fan of Sting, Sade, Charlie Wilson and...I'm spacing out right now [laughs]. I remember getting a call from Elton John. Somehow he got my cell number but I didn't recognize the number so he went to voicemail [laughs]. I checked my messages and it was Elton. I was like, whoa, and I immediately hit redial. And he actually answered. So that was pretty awesome. Maybe I'll do something with Elton one day. Who knows? I did get to jam with Prince one night. That changed my life. The feel of that stage and the intensity and tightness of the band was just like, mind-blowing. I was like, oh boy, I'm in a whole 'nother echelon right now. That is so inspiring. It makes you, as a musician, want to try harder and harder to be the best that you can be. There have been lots of moments like that in my career and I'm just grateful.
Q: When you were a young boy and you discovered your musical gift, is this the life that you envisioned for yourself?
BC: No. I never set out to be an artist. I always knew that I wanted to be a songwriter and producer of some sort. I initially looked up to David Foster who was writing and producing for everybody and still is. I initially thought about going that route. However, when I did that one demo in college and decided to put piano on the melody instead of hiring a different singer, it changed my course. I was definitely a reluctant artist in the beginning because I had never played any live shows on keyboards. I was very nervous in the beginning. After the first album was released, the label was like, get a band together and go on tour. I was like, what? I was so green. I didn't know anything [laughs]. I didn't want to at all. I was trombone player in a jazz band, right? I didn't know anything about fronting a band, let alone talking to an audience. But over the years I've grown into it and love it now. My wife definitely helped me with that. She was an opera singer at the time and was used to being on stage. She coached me through how to engage and audience. And here we are.
See Brian Culbertson live in Atlanta at Wolf Creek Amphitheater May 5th along with Najee, Norman Brown & Josh Vietti.
For more information on Brian or to purchase tix go to: http://www.brianculbertson.com