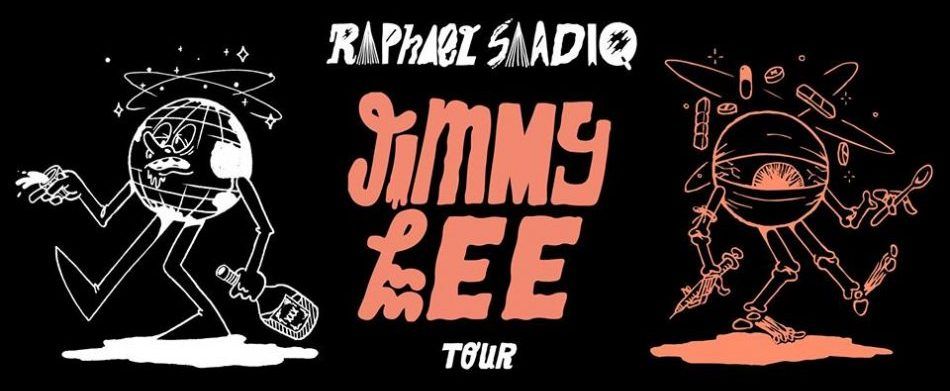 Belle Morgan February 2, 2020
Raphael Saadiq traveled to the Dirty South last night and did not disappoint. Fans were treated to a trip down memory lane as Saadiq sang classics from his groups Tony Toni Tone' and Lucy Pearl. Tunes such as "Anniversary," "Just Me & You," "Feels Good" & "It Never Rains (In Southern California)" delighted the ATLIEN audience at The Tabernacle. The rock inspired remix of "Let's Get Down" felt good and, if the sea of head nods across the venue were any indication, Saadiq should definitely keep this one in his set.
Saadiq went on to explain that the project is named after his heroine addicted brother and reminisced on the closeness of their relationship despite his brother's illness. "Something Keeps Calling" is about that addiction. It is Saadiq's attempt to articulate musically how his brother must've felt during his battle for sobriety. Saadiq muses that Jimmy Lee raised him and, while explaining their 16 year age gap, joked that his father often told him that he was a mistake.
While the world is still reeling from the tragic death of NBA giant, Kobe Bryant, Saadiq paid tribute to the Black Mamba during his show. Using both hands, the Oakland native held up the number 24 and sang in soft refrain "this is so heavy on me." The line is from "Something Keeps Calling," a track from the Jimmy Lee album. Indeed, the moment was heavy; you could collectively hear the room sigh as the gravity of the moment sunk in. Again.
At 53, Saadiq remains as youthful on stage as he was in the early years. He spoke on his 32 year career in the music industry and the countless hits that he has written and produced for others. Showcasing his skills on keys, guitar and drums he launched into a must-have catalogue playlist: "Kissin' You" (Total), "Cranes In The Sky" (Solange), "Love of  My Life" (Erykah Badu) & "Lady" (D'Angelo). By the time that he struck the familiar chords of "Untitled (How Does It Feel)," the crowd was in a near frenzy. To the delight of the audience, he then shouted "that's MY shit" and pointed proudly to his chest. 
We love it and we love Raphael Saadiq. Check him out in your city on the Jimmy Lee Tour: Raphael Saadiq