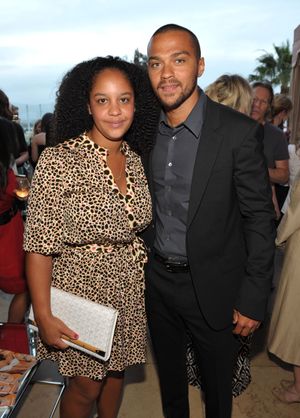 BELLE MORGAN June 27, 2016
By now you've seen the amazing acceptance speech from Jesse Williams at last night's BET Awards. Without question Williams set the internet on fire in his call to action for our community stand up.
But who is the woman beside the man? Who is Aryn Drake-Lee? Drake-Lee is a multi-lingual real estate broker who attended Barnard College at Columbia University. The Ivy-league graduate is fluent in both French and Spanish. She met Williams when he was a NY public school teacher and was supportive of his transition into acting.
Married in 2012, they are now the doting parents of two, daughter Sadie & son Maceo. Williams told USA Today in 2010 "she's stuck with me through thick and thick and thick and thin. We know each other in & out."
Hailed as the modern day Harry Belafonte, we expect to see (and hear) great things from this couple as Williams remains on the front lines as a prominent civil rights activist. We applaud you both.