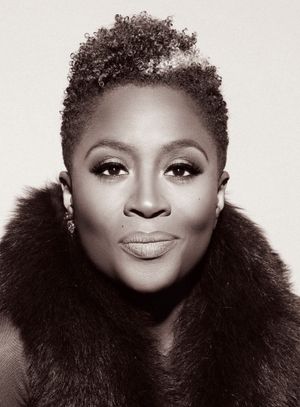 BELLE MORGAN January 29, 2017
Sometimes an artist comes along whose light shines so brightly that you can't help but absorb the rays. Enter Avery*Sunshine, the bubbly and talented singer, songwriter, musician best described as a friend in our heads. You know...the homegirl with the warm smile and quick wit that you liked instantly upon meeting. The fact that she can sing most under the table is just an added bonus. Her latest offering Twenty Sixty Four is the love story of she and husband, Dana Johnson. She recently shared with us that after he proposed she asked God to give her (at least) until the year 2064 with her now husband. How sweet is that?
Come Do Nothing, the lead single is classic Avery*Sunshine. The infectious groove touches on the quandary of missing an ex-lover and fighting through all of the natural feelings following a break up. Fear, guilt, longing. Facebook stalking, even.
                                                                                          
Earlier this month, Avery was awarded a Women of Impact Award from IMPACT Magazine in Atlanta, GA. The Chester, PA native stated "I'm excited and grateful to be acknowledged for doing something that I feel that I'm supposed to do." If you've ever seen this phenom perform you'll agree that center stage is exactly where she belongs. Avery*Sunshine is undoubtedly one of the most important indie soul voices to date. Catch her during the 22-city NuSoul Revival Tour that kicks off in Raleigh, NC on Feb. 3rd. The line-up features Musiq Soulchild, Lyfe Jennings & Kindred the Family Soul. Also appearing in select cities are Dwele and the Foreign Exchange. The tour seeks to send the message that Good Music Still Lives! and to also bring awareness to Alzheimer's disease which affects over five million Americans.